Our people are tested professionals and very successful business leaders in different sectors of the economy.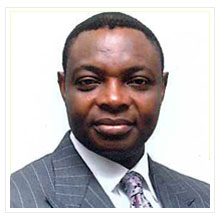 Olu Abayomi Sanya has been overseeing the affairs of Goldbanc Management Associates Limited as Managing Director from inception. He is an Associate member of the a Chartered Institute of Management Accountants (ACIMA), a Fellow of Chartered Institute of Stockbrokers (FCIS) and a dealing clerk of the Nigerian Stock Exchange.

Mr. Sanya obtained a B.Sc in Finance and Banking in 1987 from the University of Lagos. He is also a product of Stanford Business School, USA and currently has over 15 years of experience in assets management, investment banking and securities trading.


He started his career with Chase Merchant Bank (later Continental Merchant Bank) before moving to the United Kingdom, where he worked on some primary market issues (IPOs) while studying to become a management accountant. In 1990 he joined Capital Bancorp Limited, member of NSE where he was the head of Capital Markets before his appointment as founding Managing Director of Crossworld Securities Limited, member of NSE.
He is also a director of African Alliance Limited.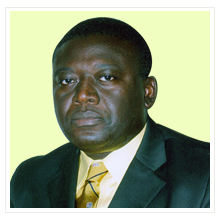 He has attended many international and local courses on mergers and acquisition, asset securitization, structured finance amongst others.
He is an accomplished entrepreneur, 1986 graduate of Economics from University of Ibadan and MBA from Enugu State University. Mr. Nwadike was an Area Manager with United Parcel Services Limited, worked with UTC Plc and currently the CEO of Simbata Curves Limited. He is on the board of Goldbanc Management Associates Limited.
Graduated in Accounting from the University of Lagos in 1985. Started a carrier as a banker with Nigeria International Bank (Now Citibank Nigeria Ltd) in 1986 and later joined as pioneer staff of Chartered bank Limited (Now IBTC Chartered) where he worked till 1992 before joining Commercial Trust Bank in 1992.
He left Commercial Trust Bank as a deputy general manager in 1994 to start Worthwhile Ventures as the MD/CEO. Worthwhile ventures Limited is a real Estate trading Company.
He is on the board of Cornerstone Insurance Plc, Cornerstone Leasing and Investment Company Limited, Sloane Communication Limited, Ladybird Investment Limited, Bathroom & Beyond Limited, Office Light Nigeria Limited, Tender Loving Childcare School and Goldbanc Management Associates Limited.
A business man with passion for investment in the real estate sector. He is married with children. An Alumnus of Lagos Business School.